The History of Elaine's Dance Studio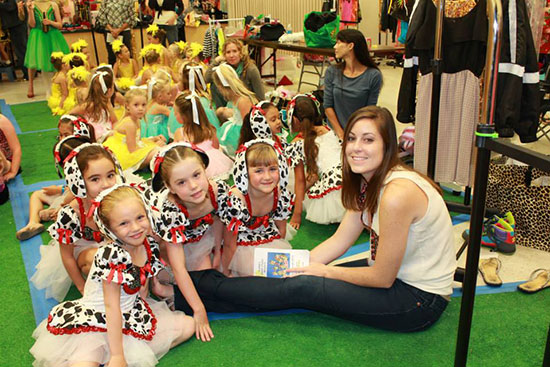 Elaine is a born and raised, third generation Santa Cruzan and has been teaching dance professionally for over 30 yrs. She started dancing at age 7 in the mid-60's, in downtown Santa Cruz at an old converted church run by Ruth Hutchinson on Washington Street. She danced throughout elementary and high school years and graduated early so she could pursue dance professionally.  She danced abroad in many different parts of the world as an acrobat-dancer in Montreal, a Broadway show dancer in Japan & performed the CAN-CAN at the Moulin Rouge in Paris. After experiencing 10 yrs. of the gypsy life on the road she retuned home and opened Elaine's Dance Studio. She and her husband built their first studio on top of their garage in 1986.
Young dancers are the focus of her Studio. She gets excited by watching them develop the discipline of dance in a loving environment & is continually amazed by their eagerness. The Studio offers the traditional dance styles that build a strong foundation. Many of her dancers have gone on to dance professionally or pursue dance degrees at academic institutions. Regardless of whether a student is meant to be a dancer or not, she strives to have them understand the beauty of dance, as well as the discipline, respect and confidence it brings.